Kate Power is a visual and sound artist based in Dublin, working across print, installation and digital media. A recent graduate of NCAD, Power received a first class honours qualification in Fine Art Print and Education, with a previous degree from TUD, in Media Art and Irish Language. Since graduating, Power has been shortlisted for the Global Graduate Award and longlisted for The RDS Visual Art Awards 2022. Her work has been exhibited nationally and internationally, at exhibitions such as Bloom Botanica Dublin, The Society of Graphic Fine Art London, The Sarah Walker Gallery Cork, Art Riddler Exhibition Dublin, Mason Hayes & Curran Winter Show and HangTough Contemporary Winter Show. Her work has been purchased by NCAD Dublin, Sarah Walker Gallery, and for inclusion in the DCU and Mason Hayes & Curran art collections.
Bold, dramratic, and emotive - Power's artwork echoes the people and place that have inspired it. Drawing from Irish folklore, mythology, history and the land itself, Power creates a contemporary visual language evocative of a once known Ireland. Typography and symbols resurected from the past, combined with mystic imagery inspired by folktales, childrens books and traditional tattoos, amalgamate to take the form of hand forged prints, celebrating the merging of past, present and future Irish art and design.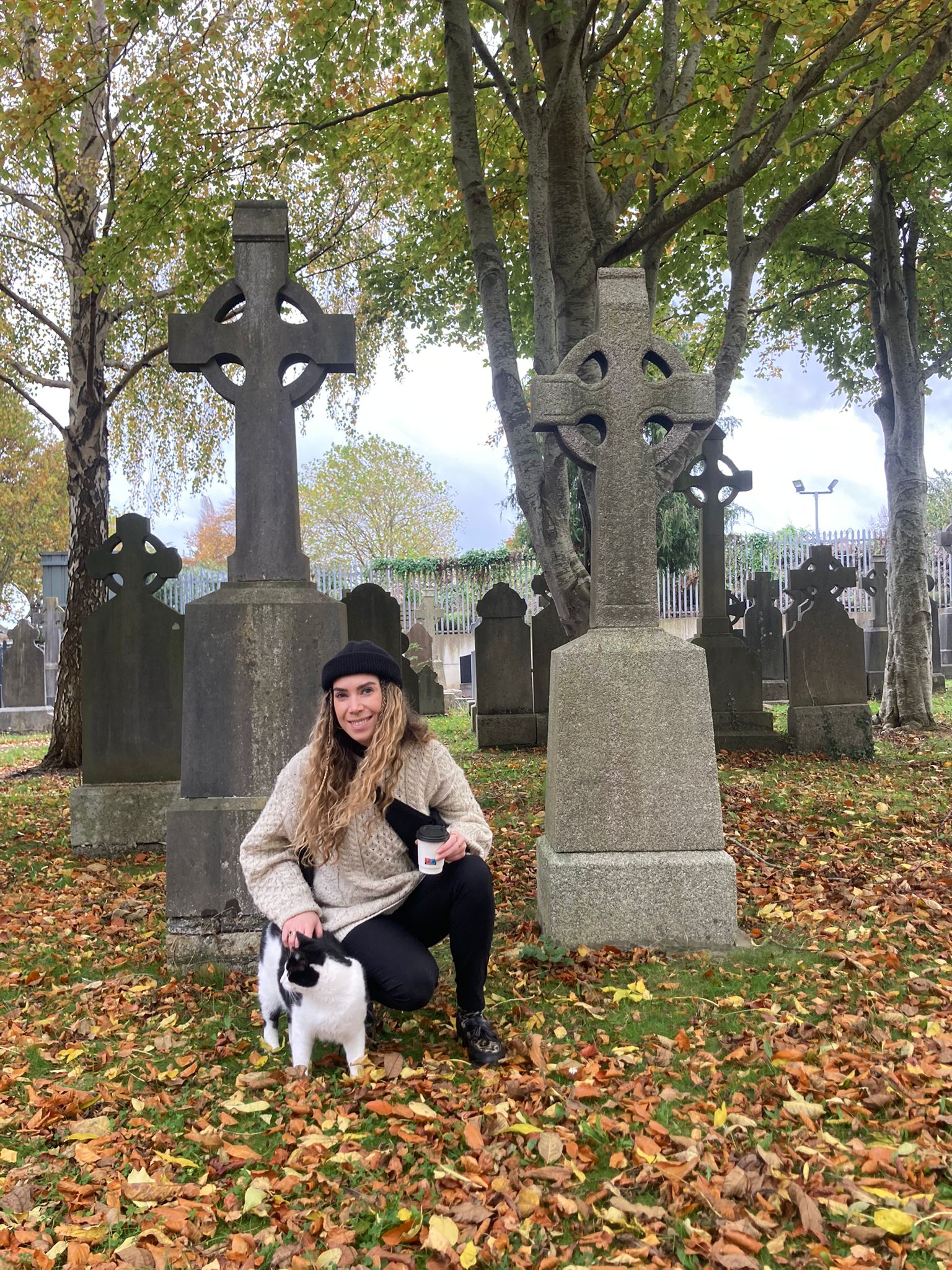 Kate currently lives and works in Dublin 7, Ireland, with her partner, dog Cúper and cat...Cat.